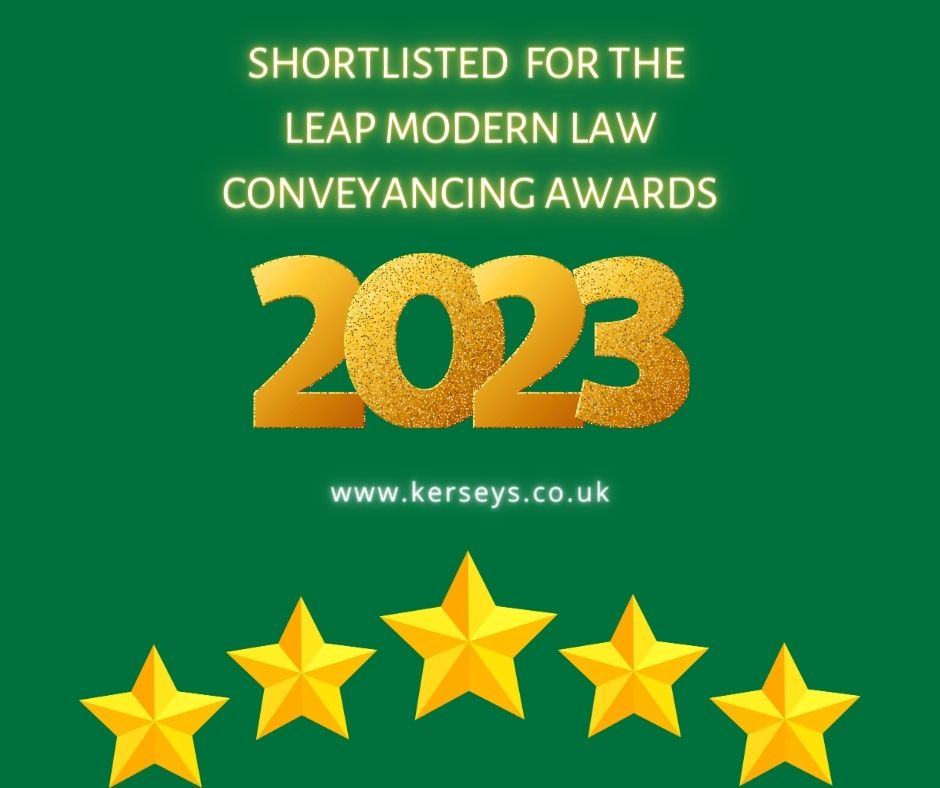 Modern Law Conveyancing Awards
Senior Partner and Head of Residential Property team at Kerseys Solicitors, Jane Riley is looking forward to attending the LEAP Modern Law Conveyancing Awards this week.
Our Property team have been previous winners of the ESTAS awards two years running and now are delighted to be shortlisted for the LEAP Modern Law Conveyancing Awards.
Get your free instant online conveyancing quote with Kerseys Solicitors.  You do not need to visit our offices as we provide Conveyancing services to any location in England and Wales.
There are no hidden fees with Kerseys.
We will send your initial instructions forms via a secure link which can be completed at your leisure on any type of device and supports you uploading documents to us also.  However at Kerseys Solicitors we appreciate not one size fits all and if you prefer to visit our offices or receive paper copies of forms to complete we will service your needs in the way that suits you best.  Our aim is to provide a flexible service that you are most comfortable with.
Kerseys Residential Property team are on hand to guide you through every step of the way. Only a click or call away.