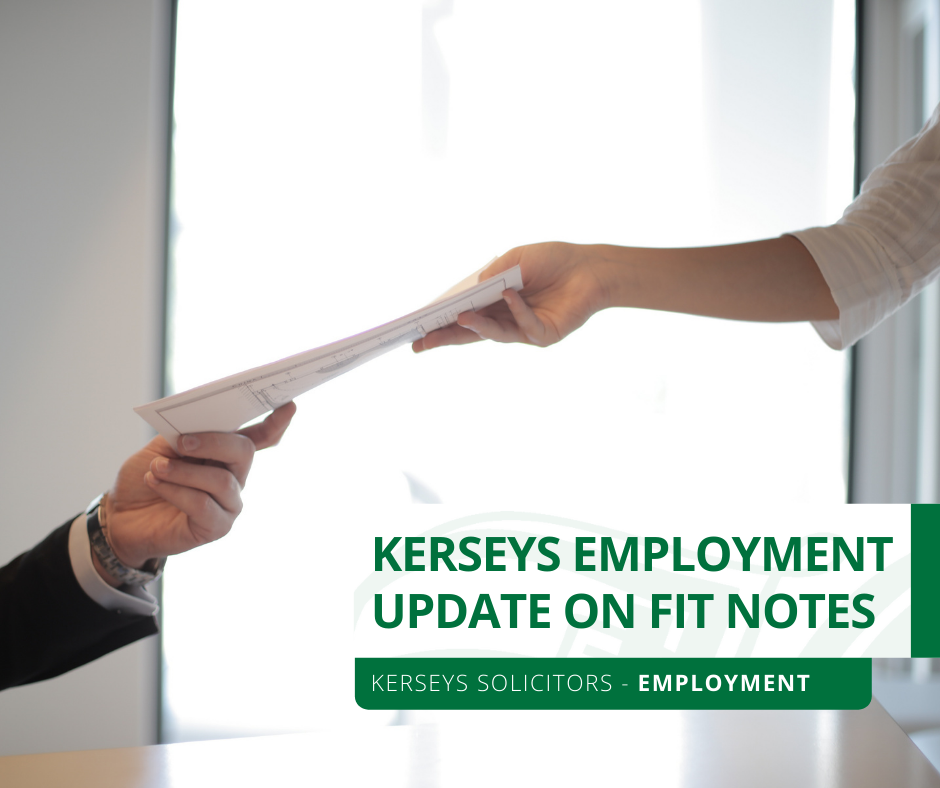 Kerseys Employment Update on FIT Notes
From the 17th December 2021 an employee now shall not be required to obtain a FIT note until after 28 days of being sick.  In other words, employees now have the ability to self-certify sickness for up to 28 days, including non-working days such as bank holidays and weekends. This starts for periods of sickness on or before January 26 2022 relieve some of the burden on GPs on a short term basis.
If you are in of need employment advice or support please contact Kersey Solicitors in Ipswich 01473 213311 or Kerseys Solicitors in Colchester 01206 584584, or email [email protected], alternatively Kerseys are only a click away on or visit our website and click "Call Me Back" a member of our team will be happy to contact you at a time that is convenient to you.