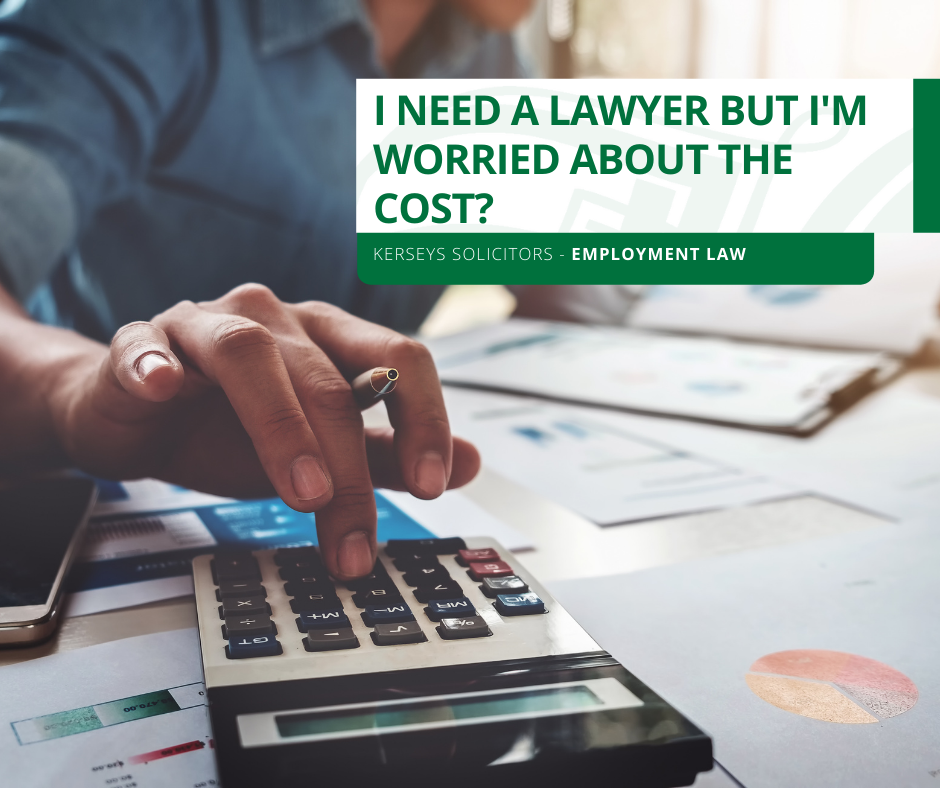 I Need A Lawyer But I'm Worried About The Cost
I need a lawyer but am worried about the cost?
Where do I start when looking for a lawyer, I do not have pots of money to pay outright?
Solicitors do not charge as soon as they pick up the phone.  An initial enquiry is free of charge. 
This allows you to consider your options and discuss the approximate legal fees involved along with discussing a payment plan, so you could consider paying for your legal fees on a monthly instalment plan.  You do not always need to pay a large sum outright.
Employment Disputes are sometimes covered under a legal expenses insurance policy.  This sort of policy is often included with, or attached to, household insurance policies.
Talk to Kerseys on Ipswich 01473 211311 or Colchester 01206 584584 we will provide you with options. Alternatively you can visit our web site and click "Call Me Back" and will be happy to contact you.