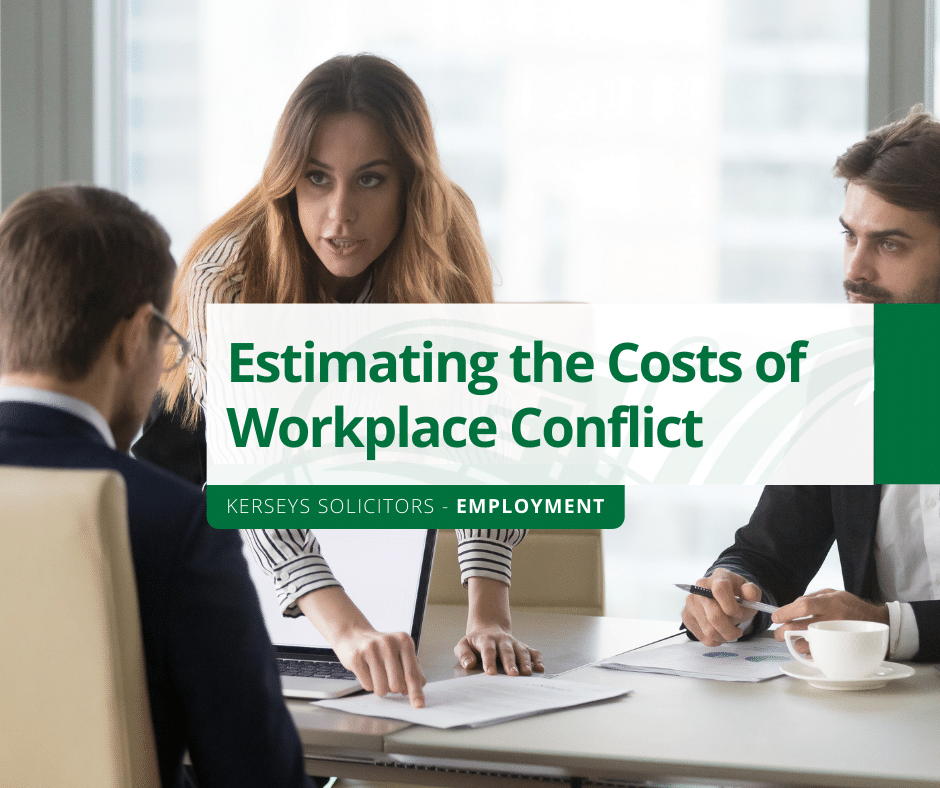 Estimating the Costs of Workplace Conflict
Estimating the Costs of Workplace Conflict
Acas have released a new report
Acas has published a new report this week, Estimating the Costs of Workplace Conflict, which estimates that workplace conflict costs UK employers £28.5bn every year, an average of just over £1,000 for every employee.
Workplace conflict can lead to staff stress and anxiety which then has a knock-on effect on productivity for the business and every member of staff within the business. As results could lead to members of staff becoming unwell and therefore absence from their role.
The report identifies effective conflict management as critical in maximising productivity and efficiency in organisations.
Employment Law
If you or your business requires specialist advice on Employment matters, Annalie King is on hand to assist you. Your initial conversation is free of charge, contact Annalie at [email protected] or telephone Ipswich 01473 213311 or Colchester 01206 584584.
Alternatively, click "Call Me Back" where will be happy to contact you.