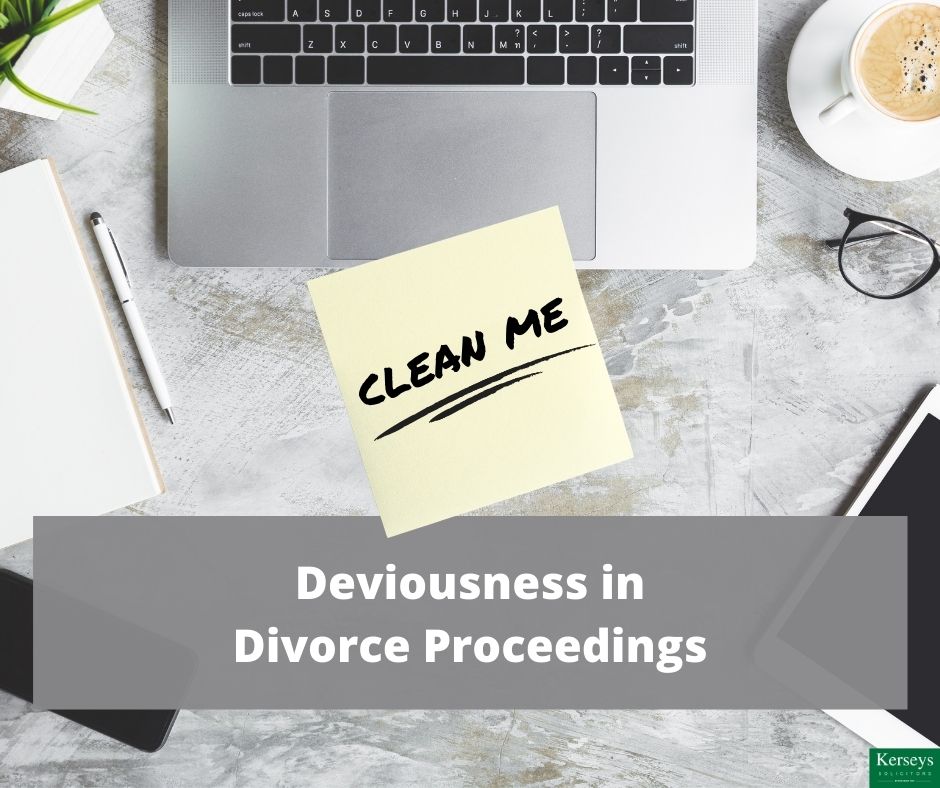 Deviousness in Divorce Proceedings
Deviousness in Divorce Proceedings is Not a Good Idea
The appeal court heard an appeal this week brought by a husband who didn't like the financial settlement given by the court to his wife. The parties were wealthy, with a luxury lifestyle. The wife received the lion's share of liquid assets due to the husband's deviousness within the divorce proceedings.
When to use a Post-it note and when not…
At the family court last year the judge commented that the case was amongst the most acrimonious he had ever come across and that the husband's behavior within the home had been designed to drive the wife out of it.
The husband had installed CCTV within the house to monitor what his wife was doing, locked internal doors and left post-it notes on work surfaces saying 'clean me'.
The outcome of the appeal hearing is yet to be pronounced but the lessons from this are likely to be:
deviousness in divorce proceedings is not a good idea,
CCTV within the house is a definite 'no' and
think twice before you spread post-it notes with your thoughts liberally about.
How Kerseys Can Help
For sensible, ethical and tailored advice designed to promote amicable settlements, consult Kerseys team of specialist Family Solicitors.
They are a team of fully qualified solicitors who are experienced and ready to take your call, if you would prefer us to call you, click Kerseys and request a call back from our Family Team.
We recognise that you need access to your Family lawyer outside of the standard office hours and provide a Saturday morning surgery and a late Wednesday surgery each month, which are advertised on the Family page on our web site.
Family, Relationships & Divorce