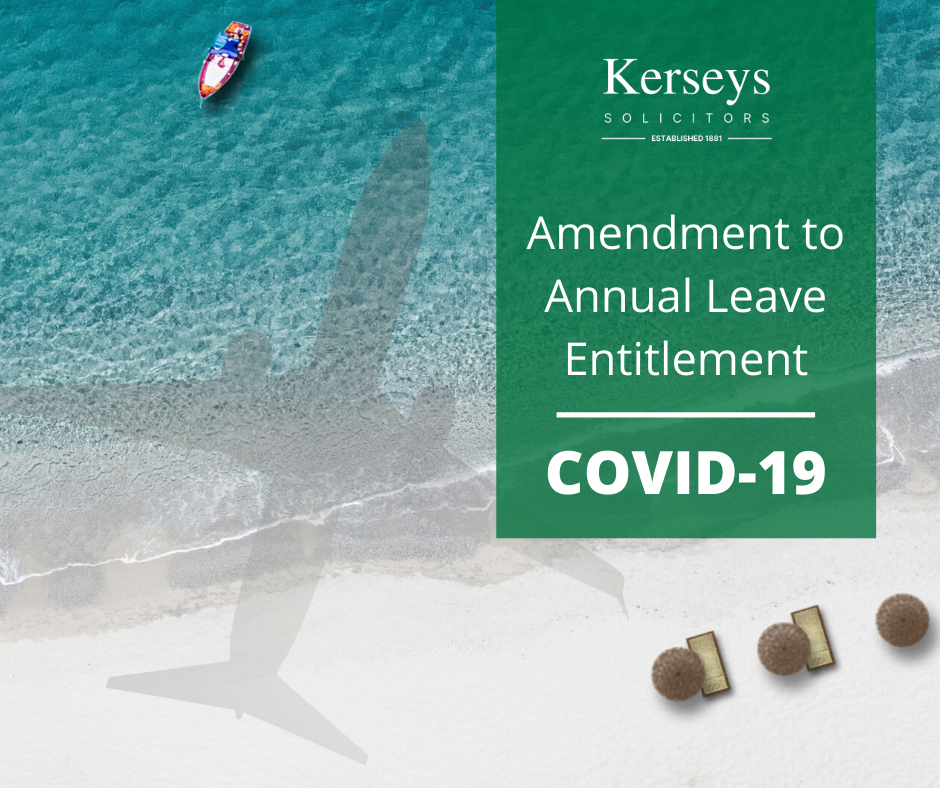 Amendment to Annual Leave Entitlement COVID-19
Amendment to Annual Leave Entitlement Due to COVID-19
---
The government has relaxed the rules on carrying over annual leave to support key industries.
Current Regulations
Currently, under the Working Time Regulations almost all workers are entitled to a minimum of 28 days of holiday (including bank holidays) each year.
But, as things currently stand, if workers do not use all of their annual holiday entitlement they cannot carry it over to the next leave year. In addition, there is an obligation placed on employers to ensure that their workers take their statutory entitlement to annual leave.
If they fail to do so then they can be fined.
Proposed Changes
The changes are aimed at allowing businesses under pressure from the impacts of COVID-19 the flexibility to better manage their workforce, while protecting workers' right to paid holiday.
To do this the government is proposing to amend the Working Time Regulations, which apply to almost all workers, including agency workers, those who work irregular hours, and workers on zero-hours contracts.
The new rules will relax the requirements for taking annual leave and provide flexibility to businesses at a time when it is needed the most.
The amended regulations will allow up to 4 weeks of unused leave to be carried into the next 2 leave years, easing the requirements on business to ensure that workers take their statutory minimum annual leave in any one year.
This will mean valued employees do not lose out on their annual leave entitlement as a result of their efforts, and employers are not penalised.
Click here to read the full report.
Employment Law - For Businesses
Employment Law - For Individuals
---
How Kerseys Can Help
Whether you are an employee or employer, if you require any advice or guidance, please do not hesitate to contact Kerseys at
Ipswich Office – 01473 213311
Colchester Office – 01206 584584
Email Us [email protected]
Read More Employment Blogs