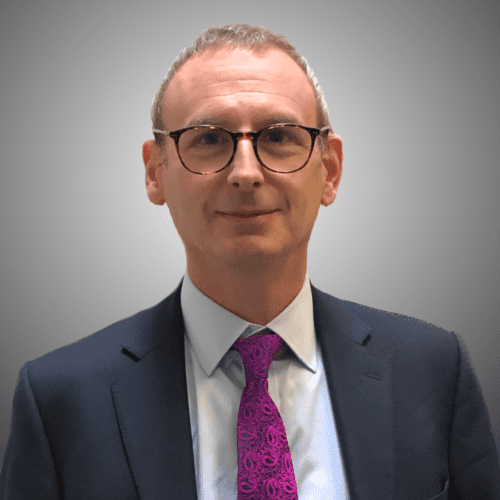 Adrian Chaffey
Senior Solicitor
Contact Details
About Adrian Chaffey.
Adrian joins our growing commercial team from the London office of a major regional firm and brings with him over 20 years experience, advising businesses and business owners on corporate and commercial matters.
He has regularly advised many corporate clients on the sale and purchase of shares and businesses, joint ventures and early stage investments.
Adrian's commercial work has involved a number of high-value and complex commercial arrangements, including education and health sector projects under the Private Finance Initiative
Before joining Kerseys his recent work included:
Advising overseas sellers on the sale of two companies owning central London property, having a combined value in excess of £200m.
Advising investors on funding arrangements for a £40m student accommodation project.
Advising the executors of an estate on the £2.7m sale of various business interests.
Advising a successful estate agency business on investments in three early stage technology businesses.
Advising a systems integrator on a number of commercial agreements with broadcasters and sports rights holders, including on various contracts in relation to the 2018 Winter Olympics and the World Cup.
Advising flat owners of the funding and corporate elements of leasehold enfranchisement.
Adrian will be adding to Kerseys existing expertise on the corporate side, and working closely with Kerseys Commercial Property, Employment, Private Client and Family teams.
---
Specialist Expertise
Corporate Work
Acting for buyers and sellers on sales and purchases of shares and business
Acting for companies receiving early stage and venture capital investment, and for individuals making early stage investments.
Advising on investment structures and loan facilities and equity investment, including for the financing and development of student accommodation schemes.
Commercial Work
Advising on the transfer and licensing of IP rights and knowhow.
Advising on terms of business, distribution agreements and long term supply agreements.
Advising on cross border relationships between UK based HE institutions and HE institutions overseas, particularly in relation to IP issues.
Advising on R&D agreements, research collaborations, and outsourcing agreements.
Advising on joint venture, facilities management and concession agreements.
Advising both franchisors and franchisee on franchise arrangements.
---
Personal and Professional Interests
Adrian enjoys walking, and has interests in architecture and design.
A few years ago he walked with his daughter from Leon to Finisterre along part of the Camino de Santiago, and he enjoys spending holidays with his wife in France and Italy.
Back home he tries to improve his French and Italian, makes furniture, and enjoys reading travel literature.
He has an ambition to walk from the Black Sea to the Caspian Sea.
Commercial Law
If you would like to speak with me regarding your proposed commercial transaction, please do not hesitate to telephone me on 01473 407109 or email me at [email protected], initial conversations are free of charge.