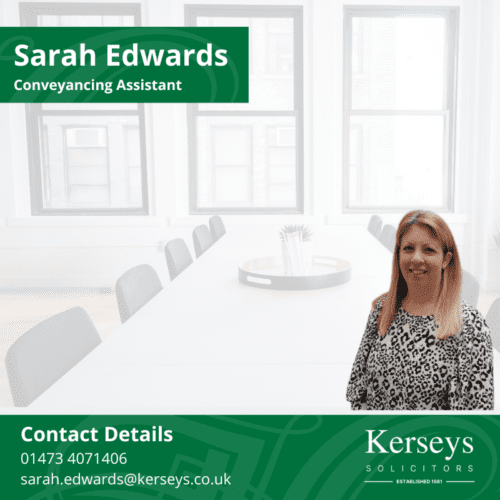 Sarah Edwards
Conveyancing Assistant
Contact Details
About Sarah Edwards.
Sarah joined Kerseys as a Conveyancing Assistant in the Residential Property team in November 2022.  Sarah started her career working in a law firm in London having then moved to work in Colchester Essex, before moving closer to home in Ipswich Suffolk.  Sarah has a wealth of knowledge in Conveyancing with over 20 years of experience supporting clients who are buying, selling or remortgage properties.
Outside of law, Sarah enjoys spending time with her family, reading literature and crafting.
Helpful Tips