Edward Thomson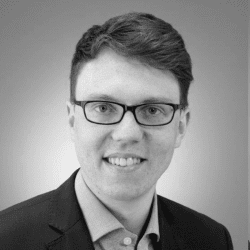 Edward joined the residential conveyancing department in January of 2014.
He has a Diploma in Law and Business from Lincoln University.
He is currently studying with the Chartered Institute of Legal Executives.
Specialist Expertise
Edward deals with all types of residential property transactions including sales and purchases of freehold or leasehold property, equity transfers and re-mortgages.
From the initial outset we found Kerseys friendly and professional.  Edward was happy to take the time to explain things in full and was quick to respond to our queries by phone or email.  The whole process was stress free and we would definitely recommend Kerseys Solicitors – Ami, Ipswich
Edward is an extremely knowledgeable professional who provided timely and accurate advice. Not only that, he has been a fantastic at handling the sensitivities of process through what was a fairly complex chain. He demonstrated that he really understands client requirements and was extremely responsive to every matter and I feel certain that without his interventions up and down the chain, there could well have been a collapse – Matt, Ipswich.
Personal Interests
Edward, who grew up in Suffolk enjoys skiing, the cinema and is an avid traveler, having spent a ski season in Whistler, Canada and backpacked around New Zealand, America and Hong Kong.