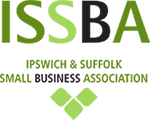 Kerseys Networking Event on 28 January 2015
Kerseys Solicitors in Ipswich have teamed up with the Ipswich and Suffolk Small Business Association (ISSBA) to host a business networking event.
It takes place on the 28th of January at the New Wolsey Theatre from 9.30am to 11.30am. Anthony Wooding from Kerseys Solicitors will be giving a short talk about business mediation and there will of course be lots of time for networking too. There will also be a photographic exhibition at the theatre by Mike Kwosniak of his performance images.
For more information and to book a place, go to the ISSBA website.