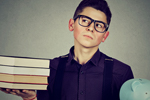 Grandparents: Free up Cash for Education Costs
Grandparents: Free up Cash for Education Costs
This is a blog from Kerseys Wealth Management Ltd.
Current estimates of student debt on graduating can be £44,000 or more. Not surprisingly, more and more grandparents are helping cover university costs that could otherwise take up to 30 years to pay back.
Typically, if you are over 55 and own your own home, you could release some of the equity in your home. You will still own your home and can carry on living in it.
The loan will eventually be repaid when the property is sold, either on death or when the owner(s) have moved in with family or into residential care.
Kerseys Wealth Management Ltd can show you various ways to free up cash currently locked in the value of your home.
Please remember: if you're gifting funds and die within 7 years, this could create tax charges* in the future. However over the longer term, using Equity Release could actually reduce any Inheritance Tax liability on your estate.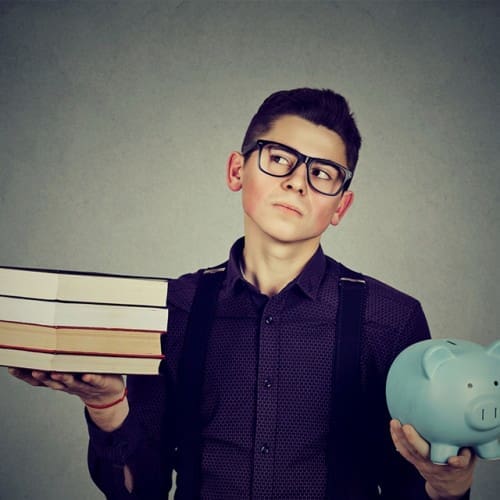 As Equity Release specialists, Kerseys Wealth Management Ltd are convinced of the merits of raising capital by these means as long as the following measures are taken:
All possible alternatives are discussed with your advisor and your family.
The initial release matches your plans. Don't take out any more than you need.
You receive independent equity release advice from a suitably qualified advisor
The recommended lender complies with the ERC Code of Conduct
You receive separate legal representation from that of the lender. This will involve a face-to-face meeting with your solicitor.
You receive a Key Facts Illustration and a Suitability Report covering all aspects of your advisor's recommendation including set up costs, interest rate, future balances and early repayment charges.
* Any references to taxation are based on our understanding of current legislation and HM Revenue & Customs practice, which can change.
To find out if you are eligible, call Michael Hodgetts, Kerseys Wealth Management Ltd    T: 01473 731 865   E: [email protected].
Equity Release
Equity Release may involve a lifetime mortgage or a home reversion plan. To understand the features and risks of an Equity Release scheme please ask for a personalised illustration. Equity Release may not be right for everyone. It may affect your entitlement to state benefits and will reduce the value of your estate. Check that this mortgage will meet your needs if you want to move or sell your home or want your family to inherit it.
Kerseys Wealth Management Ltd is an appointed representative of Lighthouse Advisory Services Limited which is authorised and regulated by the Financial Conduct Authority. The services of Kerseys Wealth Management Ltd are not the services of Kerseys Solicitors.However, the equity partners in Kerseys Solicitors have shareholdings in Kerseys Wealth Management Ltd. Kerseys Solicitors are authorised and regulated by the Solicitors Regulation Authority.